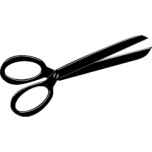 Plan a Mother-Daughter Salon Date This Mother's Day!
With Mother's Day just around the corner, it's time to start planning something special for the mother figure in your life! One of the greatest gifts of all is quality time. Whether she's your best friend or you rarely get to spend one-on-one time together, a mother-daughter date day is the perfect way to show her you care and build some lasting memories.
While we're admittedly biased, a stop at the salon is a must for some bonding and primping time. Paired with a few additional choice outings, you're sure to have a sweet and special Sunday to remember. So mark your calendars for May 14, and start planning with these tips!
1. Explore the great outdoors
April showers bring May flowers… so get outside and appreciate those beautiful blooms! Of course, this is the Pacific Northwest, so make sure to bring a raincoat, as our April showers can last into May, June, and beyond. Whether May 14 brings sunshine or showers, we'll be knee-deep in spring — the perfect time for a hike. Head for a mountain trailhead, stroll along your favorite stretch of coastline, or ride bikes along an urban path (Burke-Gilman Trail, anyone?). Not only will you enjoy quality time in nature, you'll also get some exercise while you're at it!
2. Enjoy some entertainment
Not the hiking type of pair? Or maybe you're looking for a way to wind down after some activity? Score two tickets to a show. If you're both theatre fans, head to a play or musical. If you two share any musical tastes, check your local live music listings. Even a matinee or evening at the movies can be a nice change of pace.
3. Cook a special meal
Your parents likely spent the first years of your life cooking for you, and if you're savvy in the kitchen, giving back to mom can be a special gesture. Pick an old family recipe or go for your mom's favorite dish and prepare a dinner for the two of you. If you have siblings, you might even make it a team effort and enjoy a meal as a family.
4. Treat yourselves to some primping
An afternoon at the salon is a double-whammy… mom gets the gift of some much-needed relaxation time and she gets to leave looking and feeling fabulous! Allow Pinup Salon to pamper the two of you by booking a special salon date in advance. Both you and mom can start your special day with professional makeup application to look flawless through the evening, or try some new color, get a fresh cut, and change up your style. Even if you can't make it in on May 14, a future appointment is a thoughtful way to top off your gift. She'll appreciate the time to do something for herself while spending time with you.
To all the special women out there: we appreciate you each and every day! Here's to a sweet Mother's Day!