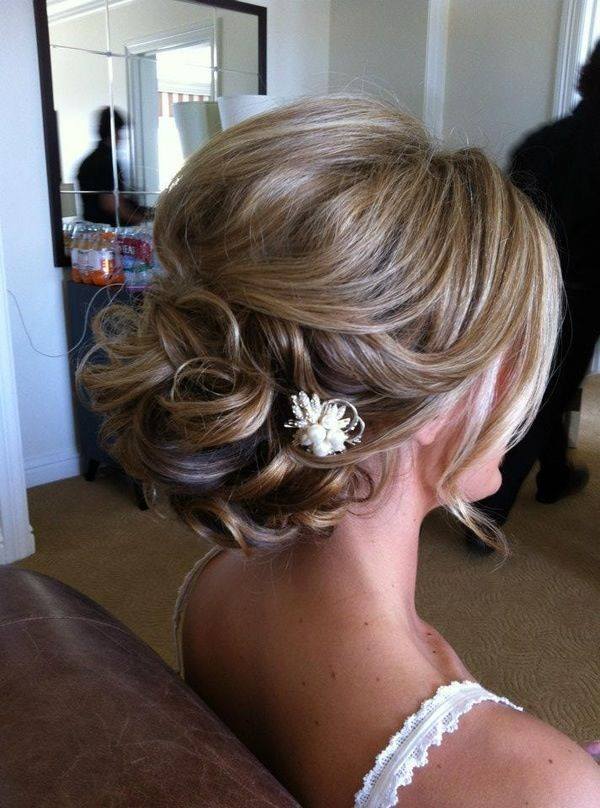 Tips to Choosing that Perfect Summer Hair Style for Your Wedding
Wedding season is here and after all the venue decisions, pondering flower options, and honeymoon plans have been made, it is time to make those final decisions on the smaller details of the day. Your dress has already been purchased and altered, but the icing on the cake is your hair style for your wedding. It gives you confidence and compliments your dress and shows off the most elegant side of your personality.
First consider your dress and the mood or style it exudes. Are you going more classic with an evening dress and tone to the day? Then your hair style should reflect that. Perhaps sleek, side swept banks with a simple, classic chignon.
If yours is an afternoon outdoor wedding complete with a romantic, country feel and the reception in a transformed barn, then a romantic up do with loose curls would carry out that mood.
Remember to work with a style that actually works with your hair texture and length. Talk to your stylist, she knows your hair and can give you not only new ideas, but ones that would truly work for you.
Schedule an appointment well before your big day to practice and play with options so that on your day, you and your stylist are not discovering that what you had previously decided on just is not going to work.
Make sure to bring a wide variety of accessories to try with the various styles. Your stylist will also appreciate a picture of your dress along with a close-up of the bodice and shoulders to help her to see how an up do or long locks will compliment that or not.
Speaking of accessories, 2015 is the year of a wonderful array of accessory options such as head bands, clips, embellished combs and brooches. For a more casual, romantic look, flowers woven through braids carries out the soft, bohemian look that is the rage. A tiara or elegant head piece is more appropriate to a formal wedding and bride.
We suggest to avoid a drastic cut or color that you have never gone with before. Or the latest, trendy look. Evaluate your considerations in light of standing the test of time so that your wedding photos don't cause you to cringe 10-50 years down the road.
Most of all, leave the stress behind and have fun pondering all the options and you can feel confident that the style perfect for you will present itself. And the pros at Pinup will provide just the expertise to help you in that decision. Enjoy your day to shine in the spotlight!